"You were born to achieve, to release your inner power, to fullfil your uniqueness". Eric Butterowrth
According to the definition of the International Coach Federation, Coaching is "partnering with clients in a thought-provoking and creative process that inspires them to maximize their personal and professional potential".
The Coach and the Client or Coaching Partner build a relationship based on connection, respect, trust, confidentiality, non-judgement and commitment from both sides.
Coaching is not psychotherapy, consulting or mentoring. It is not about analyzing the Coaching Partner's past, or providing a diagnosis, advice, solutions. Coaching looks at the present moment and into the future and is based on the fact that you already have inside yourself all the answers you are looking for.
What are the benefits of coaching?
During a structured, intuitive and creative process, tailored to your specific needs, I empower you to unlock your potential and blossom to the full.
During the coaching process you become conscious of and put into words:
Your concrete and measurable objectives

What your aspirations are in the present moment

What you would like to change at home or at work

What resources you have to move forward

What blocks you from moving forward

What actions you will take to achieve your objectives.

My approach : Coaching and Revitalization
My approach is holistic, taking under consideration mind, body and soul. It aims to bring you to a state of
inner calmness and connection with yourself, and

revitalization: you become conscious of yourself, your strengths and your needs. You set concrete goals. You are energized, motivated, productive. You make progress. You are at your best.

I use a result-oriented coaching process which involves setting measurable goals and reviewing progress regularly.

Coaching tools
During the coaching process I use and combine tools related to, amongst others:
Neuro-Linguistic Programming

Quantum Physics

Intuitive Intelligence

Archetypal Models.
Your commitment for best results
As the Coaching Partner, you commit 100% that:
you are ready to discover your best self

you will respect the coaching process and will be fully present during the sessions

you own the quality of your results.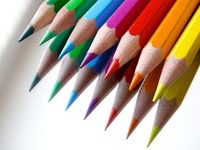 Click below to book your Free 45 minute "Chemistry Call":