The power of female leadership is in its diversity.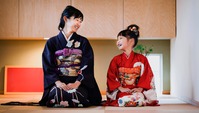 Empowering women leaders through individual coaching sessions, or in groups, using a creative and intuitive approach.

Discover your facet of leadership.
There are different types of leaders and there are many facets of leadership. Wives, mothers, grandmothers, sisters, daughters, students, workers, managers, executives, all are leaders in their own unique way. They all have a hidden female force inside that lets them juggle between their different roles, take initiative, show the way forward, be creative, inspire other men and women around them.

Accept your unique facet of leadership, let it come out and learn how to use it to create harmony inside you and around you.
Join me to find out what your facet of leadership is and to:

Discover who you really are

Embrace yourself with self-esteem, self-respect and self-love
Build confidence in yourself

Revisit and reinforce your values

Define and defend your limits

Face your fears

Handle your emotions

Identify your true needs

Improve your relationships with family, friends and colleagues

Create harmony between work, family responsibilities, social life and personal needs

Be strategic
Use your intuition to define what you really want and where you want to go next.
I believe in developing female power, not to compete with male power, but because opposites complement each other and create harmony.
I use my personal and professional experience, my empathy and intuition to encourage the emergence of the subtle in female energy and to use it to create self-love, inner harmony and growth. I am the listening ear, the voice at the end of the phone, the motivator who walks by your side and encourages you to take the next step in your path, bringing you closer to your goal.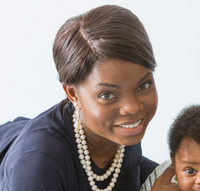 Only when you respect and love yourself, others will respect and love you.

Only when you establish inner harmony, you will create and enjoy harmony around you.
Are you ready to discover your inner leader, re-establish your relationship with yourself, and see your relationship with the world evolve?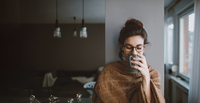 Click below to book your Free 45 minute "Chemistry Call":